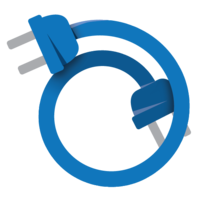 Atlas API
Stadsnätsportalen's implementation of the ON-API. For some reasons the implementation differ from other single-CO/single-SP implementations. The base url needs to be modified for each origin you wish to fetch data from.
If you are a service provider (SP) you access the API using a specific coId as origin. If you're a communications operator (CO), you access the API using a specific spId as origin. Available coId endpoint URLs can be seen in the Stadsnätsportalen dashboard when logged in as a SP, and in the Stadsnätswebben admin (as functions of the Tjänsteguiden and Marknadsdatabasen modules) as a CO.
All coId codes can also be
found here where they can also be read by machine
. SP can only access coId's where you deliver services through the Tjänsteguide, and CO can only access data about SP where they deliver services in your network.
Endpoint URL
https://www.stadsnatsportalen.se/plain/onapi/coId
Version:

2.4

, Origin:

CO

, Consumer:

SP

Will list all accesses from selected coId that the SP has access to.

Use header "If-Modified-Since" to fetch posts that are updated within the posted timeframe. If-Modified-Since can be max 14 days in the past.

The response follows the

Marknadsdatabasen specification

, which is based on the

SSNF

specification which in turn is based on the PI-API spec, on which ON-API is built. This means that some fields exists that does not exist in ON-API.

You can also query this API for a specific accessId with the endpoint /plain/onapi/coId/accesses/accessId

Endpoint example:

GET: https://www.stadsnatsportalen.se/plain/onapi/coId/accesses

success response

[
  {
    "coId": "SNFDMO",
    "accessId": "119328",
    "streetName": "Fannydals Strandväg",
    "streetNumber": "19",
    "streetLittera": "A",
    "postalCode": "13141",
    "city": "Nacka",
    "countryCode": "SE",
    "premisesType": "RESIDENTIAL_HOUSE",
    "mduApartmentNumber": null,
    "mduDistinguisher": null,
    "swerefType": null,
    "swerefNorth": null,
    "swerefEast": null,
    "propertyUnitDesignation": "SICKLAÅN 301:7",
    "propertyUnitArea": "",
    "outlet": null,
    "population": "Villa",
    "media": "FTTH",
    "services": "ALL",
    "collectiveServices": "NO",
    "servicesConnection": "2018-01-15",
    "coCpe": "YES",
    "servicePort": "ASAP",
    "dhcpOption": null,
    "lastUpdate": "2019-10-30 15:29:30",
    "keywords": null,
    "netType": "LAYER2",
    "portCapacity": "1000",
    "cpeCapacity": "1000",
    "openTv": "UNKNOWN",
    "cableTv": "UNKNOWN",
    "exclusiveTv": "UNKNOWN",
    "activeServices": null
  }
]

Version:

2.4

, Origin:

CO

, Consumer:

SP

Lists available endpoints for given origin, both for SP and CO

Endpoint example:

GET: https://www.stadsnatsportalen.se/plain/onapi/coId/endpoints